February 2014: A brief update
As winter ends, the program regains its momentum. Project staff regularly check the cultivated fields to make sure that everything is proceeding well, in respect with the revitalization of traditional agricultural practices and crops in abandoned fields. Soon, we will have results of the research done in collaboration with the Agricultural University to identify the best traditional practices, which will help us in our future crops. It is worth noting here that this survey, scheduled to be completed soon, proved highly successful and motivated many farmers, who gave us their knowledge, experience and seeds of many important varieties of the island, which already form part of seed bank of Andros.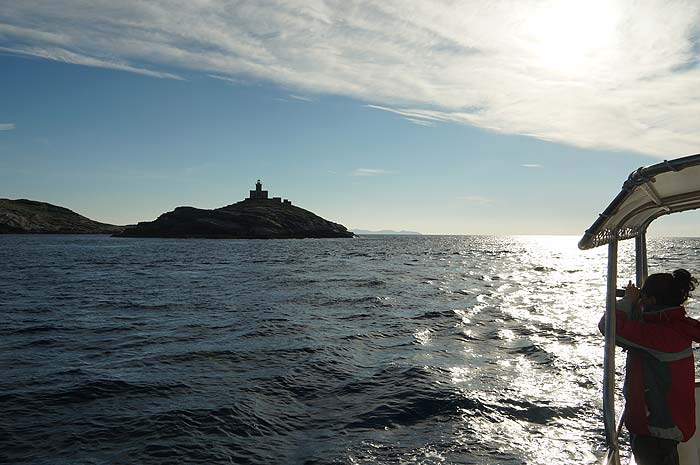 A few days ago, with the help of qualified project staff and the use of the vessel, we completed the population control of rats on the islets between Andros and Tinos and we placed over 60 new artificial nests, which will help the Falcon nesting. In one of the site visits we verified the presence of Audouin's Gulls, which is perhaps the rarest species in our project.
The existence of rare bird species in Andros area, gives to the island a significant advantage in the development of environmentaly friendly forms of tourism, which, with the establishment of a Regional Park, will enhance and multiply the development options of the island.
And a reminder: all our actions are open to volunteers who have the time and will to help us.
For more information about the progress of the program, do not hesitate to contact us.