Project area: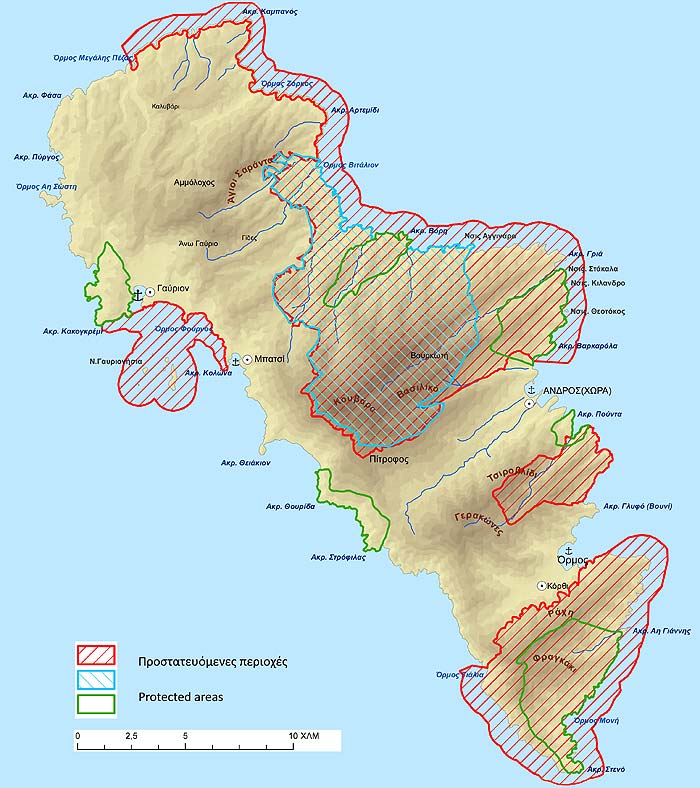 The project area is the recently established SPA site, "Andros: Kentriko kai notion tmima, gyro insides kai paraktia thalassia zoni", GR4220028, which includes inland and coastal terrestrial habitats as well as coastal marine areas on the Andros island and the surrounding islets.
The SPA hosts 182 breeding pairs of Eleonora's Falcon (Falco eleonorae), 2-3 pairs of Bonelli's Eagle (Hieraaetus fasciatus), over 60 pairs of Mediterranean Shag (Phalacrocorax aristotelis desmarestii) and 25-30 pairs of Audouin's Gull (Larus audouinii).
The concrete conservation actions for the improvement of breeding and foraging habitats in association with the SPA Management Plan will create direct and immediate as well as long-term benefits on the selected local populations of the target species, and public awareness and communication campaigns will have an effect on the entire population and their habitats in the project region.